Did you know that many dental problems can be prevented with regular check-ups?
Not only do regular dental check-ups help to identify early signs of decay and disease, but they also improve your oral health and hygiene, keeping your smile looking and feeling its best.
We understand that in today's busy world, it's all too easy to put off going to the dentist until you experience a dental emergency. But at Signature Smile Dental, our goal is to support you to prioritise your everyday dental health.
With our fast, affordable and friendly dentist check-up services located in Sydney's south eastern suburbs, we'll take the hassle out of your next dental appointment.
What does a dental check-up involve?
When you book in for a dental check-up and clean at Signature Smile Dental, you'll enjoy a holistic patient experience.
Here's what you can expect from us:
A thorough examination of your teeth and gums, checking for signs of cavities, tooth decay and gum disease.
An X-ray may also be performed to identify cavities or tooth decay between teeth.
A professional teeth cleaning to gently remove any build-up of plaque or tartar and polish out surface-level stains.
An assessment of your overall dental health and tailored advice on how to improve your oral hygiene at home.
An opportunity to discuss with your dentist any other dental concerns you may have, such as bleeding gums or teeth grinding.
After your appointment, you'll also be able to book in for any further treatment that's required.
A dental check-up and clean at Signature Smile Dental is guaranteed to leave you feeling refreshed and invigorated for days to come!
How often do I need a dental check-up?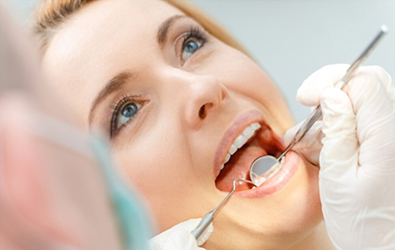 To maintain a healthy smile and good oral health, most dentists recommend that you receive a dental check-up and clean once every six months. This advice is the same for both adults and children.
If you're currently experiencing or at risk of developing a serious dental issue, such as receding gums, you may need to visit your dentist for a check-up more frequently.
Who can attend a dental check-up?
Regular dental check-ups and cleaning are recommended for people at all stages of their life. In particular, it's advised that:
Children receive their first dental check-up at the age of one or when their teeth start to come through.
Pregnant women receive routine check-ups, as the hormones in their bodies can put them at greater risk of developing problems, such as gum disease.
People who wear dentures continue to visit the dentist regularly for a check-up, as they can still suffer from plaque build-up and inflammation.
How much does a dentist check-up cost?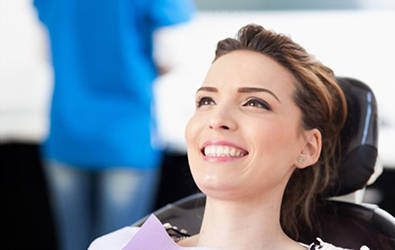 The costs of a dentist check-up vary depending on the clinic. The average cost of a check-up that includes an examination, scale, clean and x-ray, can be as much as $315 in Australia.
At Signature Smile Dental, we offer these services at a competitively priced $199 for new patients.
Reduced fees may also apply for a dental check-up and clean for children between the ages of 0 and 17 who are eligible for the Child Dental Benefits Schedule.
Choose Signature Smile Dental for your next dentist check-up
At Signature Smile Dental, we're one of the leading providers of dental care in NSW. With years of experience working in the field of general dentistry, orthodontics and cosmetic dentistry, our dentists are trusted professionals who know how to deliver amazing results.
We're committed to providing comprehensive dental solutions and a fantastic patient experience, and see to it that everyone leaves our practice with a smile on their faces.
If you're looking for a convenient and affordable dental check-up and clean, book an appointment today at our local dental clinic in Randwick or Sans Souci, or call us on (02) 9398 9398 to find out more.