A dental emergency can occur at any time and often when you least expect it. If you experience a dental emergency, such as a knocked-out tooth or abscess, don't hesitate to call your nearest dental clinic.
We'll provide the necessary treatment and guidance to help you through your emergency dental problem and restore your teeth and gums back to good health.
At Signature Smile Dental, our emergency dentist service offers prompt, professional care for patients who are experiencing a dental emergency. We have appointments available at convenient times and may even be able to see you after hours if you require immediate emergency dental care.
We'll strive to provide you with the best possible patient experience during your emergency treatment.
We understand that dental emergencies can be stressful, which is why we create a calm and comfortable environment for all our patients. If you're anxious about your procedure, talk to our friendly staff and we can administer happy gas to help you feel more relaxed.
Looking for emergency dental care near you in southern Sydney, NSW? Contact our team at Signature Smile Dental today.
What is a dental emergency?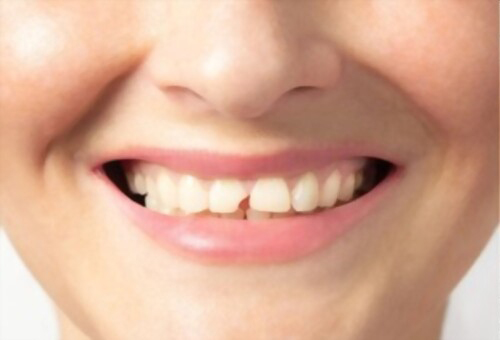 A dental emergency is any situation that requires immediate medical attention to prevent long-term damage to your teeth or gums. The most common dental emergencies include broken or chipped teeth and abscesses.
Dental emergency care may also be required if there is severe bleeding, swelling or tooth pain. If you are unsure whether or not you are experiencing a dental emergency, it is always best to err on the side of caution and consult with your local dentist.
What to do if you need an emergency care dentist
If a dental emergency occurs, the first thing you should do is remain calm. Once you've taken a deep breath and collected yourself, contact your nearest dentist and explain the situation.
They will be able to determine whether you need urgent treatment. If not, they will book you in for the next available appointment and give you advice on how to reduce the pain until then. If your situation is urgent, they will book you in with an emergency dentist immediately.
Can you get an emergency dentist appointment at any dentist?
Most dental clinics offer emergency care. Some dental practices only offer emergency care during regular business hours, while others may require that you make an appointment in advance.
If you have a dental emergency, please call us at our Randwick or San Souci clinic, and we will do our best to see you as soon as possible.
Emergency treatment is available for patients who are unable to wait for a regular appointment. We understand that dental emergencies can be painful and disruptive, so we will do everything we can to ensure you receive same-day assistance.
Can you go to the ER for a dental emergency?
If you have a dental emergency, your first point of call should be your local emergency dentist. However, if you are experiencing a severe fever, uncontrolled bleeding, or the swelling has spread to other areas of your face, then you may need to go to the hospital.
The emergency room staff will be able to provide you with the care you need to resolve your severe symptoms and will most likely refer you to an emergency care dentist for further treatment.
How much does an emergency dentist visit cost?
The cost of an emergency dental appointment for a common dental injury like a chipped tooth can vary in price, depending on the severity of the problem. It's best to contact our clinic to get a relative estimate of the cost.
If you have private health insurance and your extras cover includes major dental work, you may be covered for root canal therapy or periodontal procedures. Other types of emergency care are not often covered by dental insurance.
At Signature Smile Dental, we can offer payment plans with the National Dental Plan, which can help make your emergency appointment and treatment more affordable. Get in touch with us if you have any questions about this option.
Choose Signature Smile Dental for emergency care and dental treatment
If you're wondering, "Where can I find a dentist for emergency care near me?" then look no further than Signature Smile Dental.
We're committed to providing the highest quality of care for our patients. Whether you're experiencing a toothache, cracked tooth or lost filling, our team of emergency dentists will be able to help.
We understand that dental emergencies can be nerve-wracking, but you can rest assured knowing that you're in good hands with Signature Smile Dental.
For reliable and convenient emergency care dentistry near you in Randwick or Sans Souci, call us on (02) 9398 9398.